A stay in the Lighthouse
In the back of our meadow on the countryside in the 'Achterhoek', surrounded by our horses, you can find our Lighthouse. This refurbished caravan has a lot of unique details and features. The dome which is created on top of the roof allowing more natural light into the caravan, looks like a small tower on top of the accommodation. This is also the reason why the caravan is named the Lighthouse. The caravan is completely made from recycled materials which makes it sustainable.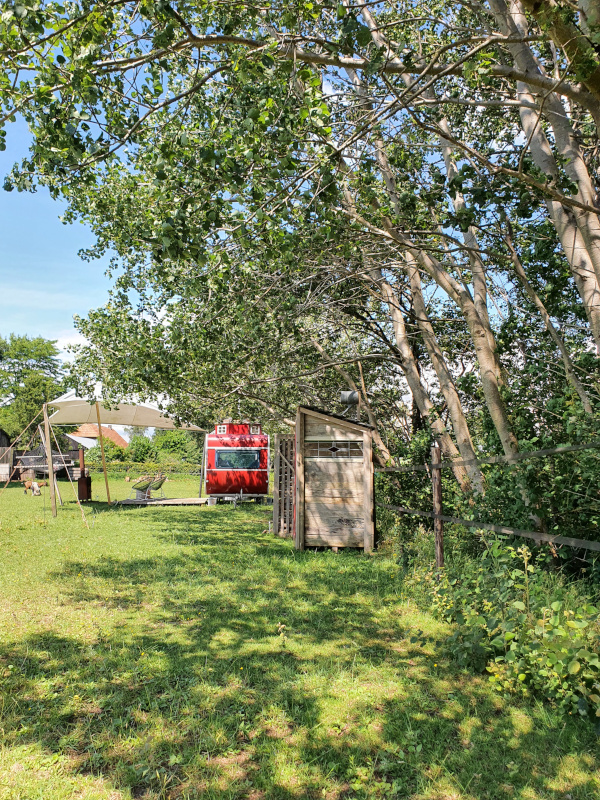 At night you can hear the owls and you can enjoy the countless stars in the sky.
The caravan is located next to a small nature forest and is adjoined to the land of our bio-neighbour from the farm 'Ruimzicht'. The caravan is settled on a secluded piece of our field, which provides a lot of room to rest and enjoy the nature. If you climb up our watchtower or just simply in your chair on the porch, you can spot deer, hares or other wild animals.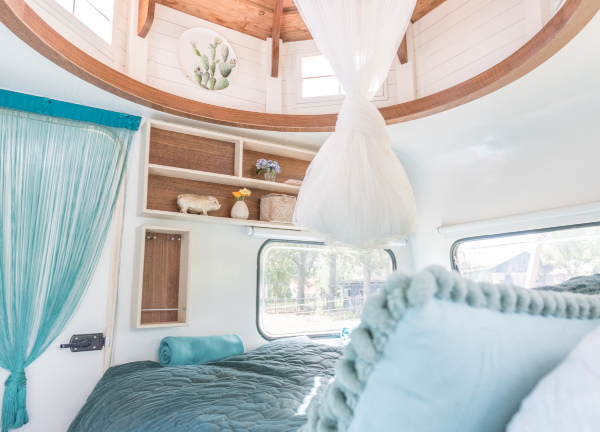 It is hard to describe how you feel if you are seated at this spot and feel the peace slowly sink in you. The birds you hear, the rustle of the corn, the noises appearing from the woods, while you watch over the landscape.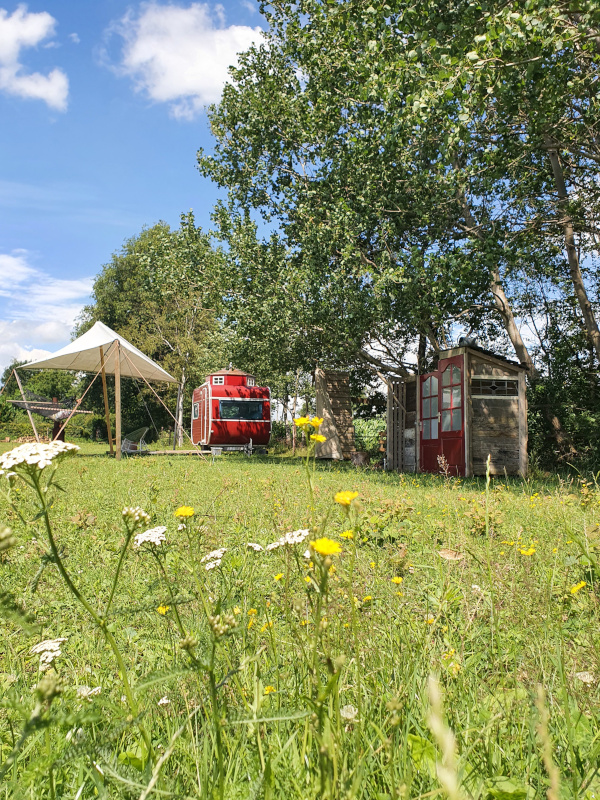 There is an outdoor kitchen with everything you need for cooking. In front of the caravan, there is a large porch, partly covered by a canvas enabling the possibility for you to nearly always sit outside. Pure joy is what brings the two-person hammock, hung in front of the Lighthouse. Furthermore, the Lighthouse includes an eco-toilet with a hot-water shower.
Start your discovery through the 'Achterhoek' at our place on foot, by bike or on the back of a horse. The indicated routes lead you to castle routes or wine routes.
Cold air – Dark Night – Warm fire – Bright stars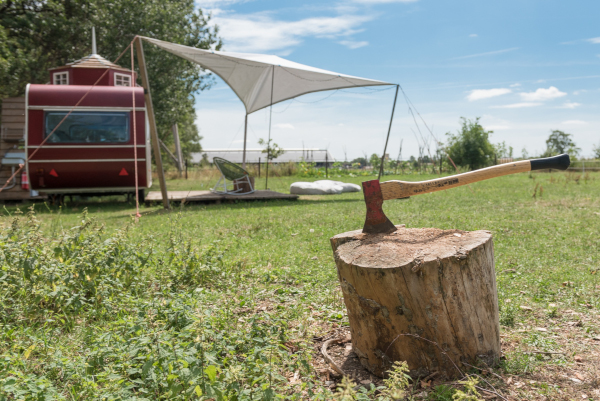 You can book this lovely experience by airbnb or you can send us an email